About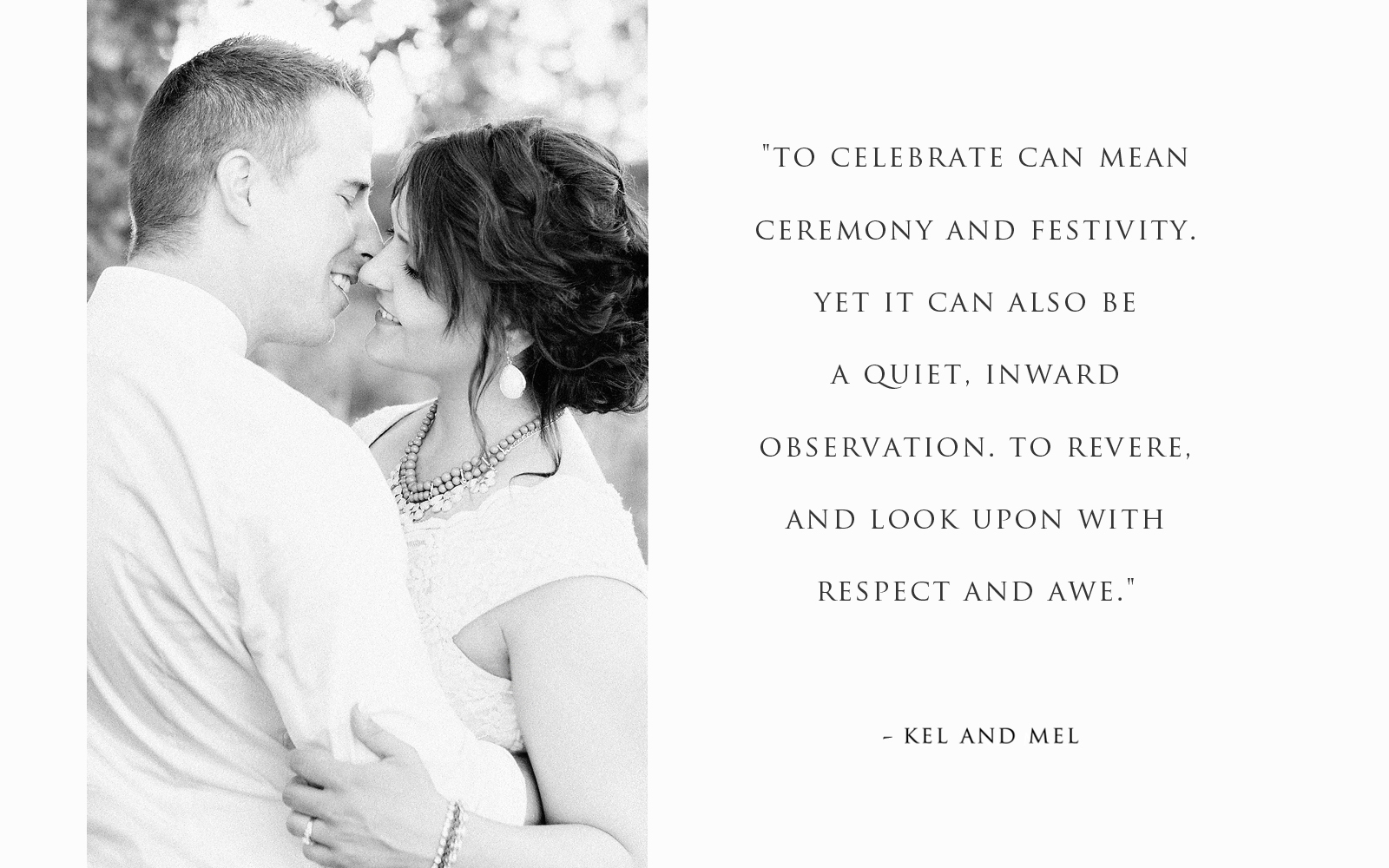 We are Kelly and Melonie, a husband and wife who believe that the genuine beauty that exists within a sacred vow is worthy of continued celebration.

A strong marriage is formed, not in a single grand moment, but throughout a lifetime of purposefulness and daily commitment. For that reason, our products have been thoughtfully selected to empower husbands and wives to remind one another often that they are still committed to love and cherish, to inspire couples to care for their relationship with a renewed commitment to love unconditionally, and to offer tangible solutions for a sophisticated and meaningful celebration of marriage.
With limited exception, our finely curated products are one-of-a-kind or small batch creations, specifically crafted with the intent and purpose of paying homage to the vow. New items will be arriving regularly.